Business Coaching One to One: Use Emotion as
The Killer Sales Tool
Get your FREE download – 4 steps to 27-70% more revenue…
Grow your revenue with
Melbourne Business Coach
and reach new heights with your business!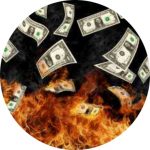 Don't burn your money!
A new digital marketing proposal to generate leads can some times be like burning cash or leave you feeling like you've wasted your hard earned dollars.
Wasting time?
Have you been spending all your time with leads who have no idea what they need or want, and they suck your valuable time just looking and looking?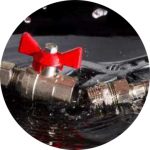 Be Efficient & Earn More!
Have you been spending your time selling to a potential customer but they never seem to connect?
Why features & benefits are not enough?
Have you ever asked yourself what are you actually selling –
and it's not a product or service!
Features and benefits are all very factual things
– they describe the product/ service and what it does or how it works.
In 

the buying process a customer determines if their problem or pain point can be solved by your offer. Features and benefits are often compared then traded against competitors products/services. And if features and benefits are the same, then PRICE becomes the only option to differentiate what you are offering.
Have you asked yourself "what are you actually selling?" and how is it going to help your customer achieve and gain more for themselves; What we want to create is a win:win outcome for your customer and your business. If your business is in a competitive landscape, and knowing that the internet provides FACTS everywhere about you and the competition, then other than price, the only sales tool you have left is emotion.
Emotion is difficult to measure and value but it if you get it right, customers feel good and satisfied and more often than not, they will rationalize away pricing differentials.
Learn the secrets to unlock revenue growth
A 4 step process that will guarantee success!
Identify your customers true emotion
Learn how to identify your customers underlying reason for buying so that price is not a barrier to closing a sale.
Identify your A grade customers
Learn what makes an A Grade customer and the key questions you need to answer.
Identify what drives your customers to buy
Recognize and understand the process to connect the emotional aspects of why a customer engages with you.
Create your Sales Process
Make your marketing messages become more targeted and purposeful, and attract more customers!
Check out Testimonials from our clients